There is just something so fun about vintage camper trailers. The appeal of the 'innocent' 1950s, the lure of road trips, the freedom of the open road.
Whatever it is, I love them. My friend
Kristin
had a darling little trailer she named Peggy Lee after the
50s singer
. She bought the trailer in so-so condition and fully restored her to
better
than her former glory. Peggy Lee was divine. Unfortunately, Kristin had to sell Peggy Lee to pay tuition but the legacy lives on.
In honor of Summertime and Peggy Lee this week's Favorites Friday is all about Vintage Trailers: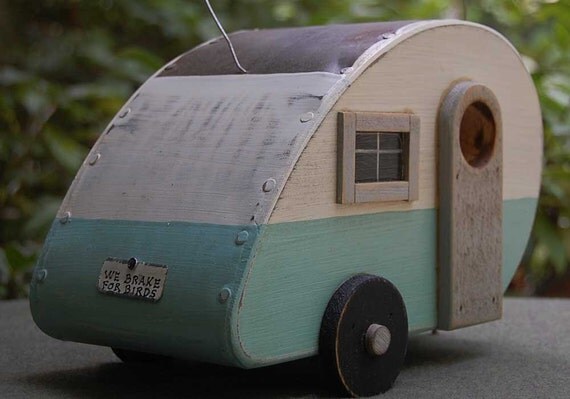 You have to check out this shop, there are so many adorable trailer birdhouses!
By the way, if anyone has any suggestions for Favorites Friday Features then by all means let me know. I love doing searches for random things, so give me ideas!